Summer's Here and the Time Is Right...
For our "Summer Reads" issue! In addition, check out the great summer offerings from Old World Wisconsin and the Wisconsin Historical Museum, as well as ideas from PBS Education! Finally, we're looking for teachers currently using the digital edition of "Wisconsin: Our State, Our Story" to help us test the latest iteration of our digital tools.

Happy summer! "So glad you made it!"
"Wisconsin: Our State, Our Story" Digital Edition Testers Needed
Teachers! If you are currently using the digital edition of "Wisconsin: Our State, Our Story" we would love to have you join our testing team! We're looking for up to fifteen educators to test-drive a new digital chapter of the textbook and provide feedback on its usability. Areas of focus include ensuring that the digital textbook is easily resizable and that it flows well for the reader. Reviewing the sample chapter and completing the survey should take approximately 20-30 minutes. The chapter will be available in mid-June and you will have two weeks to complete your review.
For testing purposes, we ask that you use a Chromebook or similar sized laptop comparable to what your students use in the classroom.
Teachers who complete the survey on time will receive a complimentary copy of "
The Misunderstood Mission of Jean Nicolet
." Please contact

education@wisconsinhistory.org

to sign up!
"Sport: Ship Dog of the Great Lakes" (Grades K-2)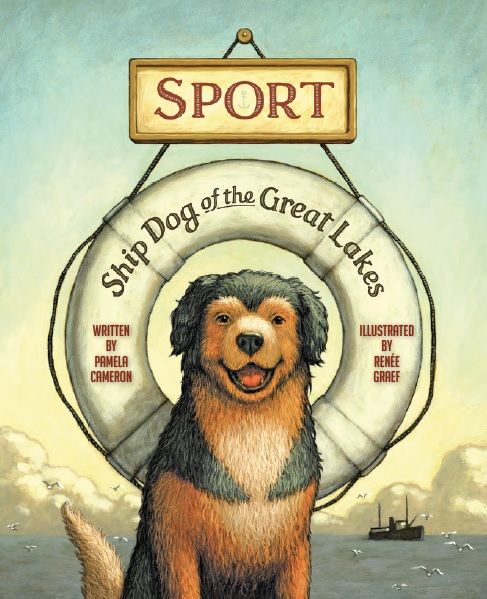 Learn Great Lakes maritime history through the beautifully illustrated, real-life adventures of a rescued pup who served on a lighthouse tender ship. Based on historical documents and photographs, readers share in Sport's adventures while discovering the ways lighthouse tender ships helped keep the lake safe for others. Helpful diagrams, a map, and a historical note supplement this engaging story for young readers in K-2 grades. Classroom materials are also available!
"Curly Lambeau: Building the Green Bay Packers" (Grades 3-5)
When Earl 'Curly' Lambeau was a young boy growing up in Green Bay in the early 1900s, he and his friends didn't have money for a football. Instead, they kicked around a salt sack filled with sand, leaves, and pebbles. That humble beginning produced a single-minded drive for the figure whose name now graces the Green Bay Packers' stadium.
"Some Like It Cold" (Grades 9-12)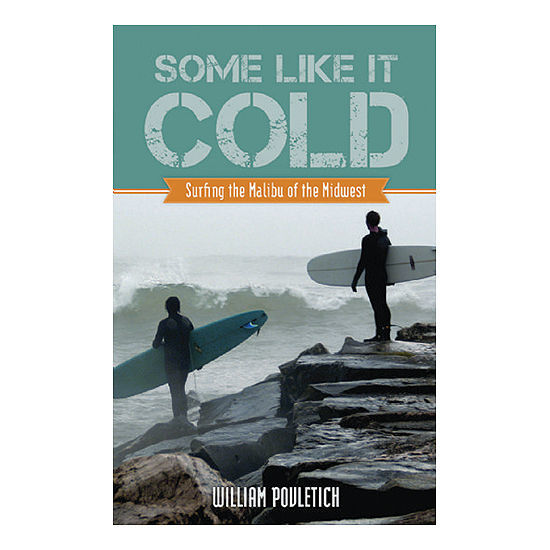 Meet Wisconsin surfing legend Lee and Larry Williams, the twin brothers whose passion for surfing -- despite living 2,000 miles from either coast -- turned their boyhood hometown of Sheboygan, Wisconsin into an internationally-known surfing hot spot, named the "Malibu of the Midwest". Readers in grades 9-12 will discover that the Midwestern surfers feared no sharks but still faced many cold water surfing challenges--hypothermia icy beaches, and freak storms to name a few!
"Modern Jungles" (Grades 9-12)

Escape war-torn Laos with Pao Lor, who was just five years old when he and thousands of Hmong fled for their lives through the jungles to Thailand -- a difficult and perilous journey that neither of his parents survived. Though he reached the safety of Thailand, Pao's challenges were only just beginning. Follow his journey through refugee camps to his resettlement in Wisconsin. Classroom materials coming soon!
"Little Hawk and the Lone Wolf" (Grades 9-12)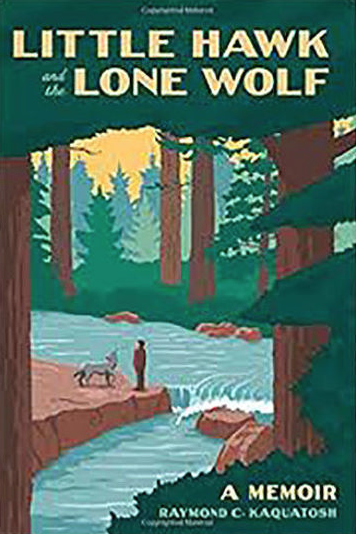 In this rare first-person narrative of a Menominee Indian's coming of age, Raymond Kaquatosh shares the story of his Depression-era boyhood, filled with the traditions and hardships of his tribe, family, and Indian boarding school and seemingly guided by the unusual bond he formed with a lone timber wolf.
"

Joyce Westerman: Baseball Hero

":
Play ball with a professional baseball player from Wisconsin: Joyce Westerman! Follow Joyce's career as she becomes a star of the All-American Girls Baseball League in this history for readers in grades 3-5 from our Badger Biographies series.
"

Cindy Bentley: Spirit of a Champion

":
Meet the Milwaukee champion who didn't let being born with fetal alcohol syndrome stop her from winning gold, advocating for the disabled, and serving Special Olympics International, in this history for readers in grades 3-5 from our Badger Biographies series.
'

Tents, Tigers, and The Ringling Brothers

":
Join five brothers from Baraboo, Wisconsin, who turn the circus Big Top into a Big-Time success in "Tents, Tigers, and the Ringling Brothers", in this history for readers in grades 3-5 from our Badger Biographies series.
"

Ole Evinrude and His Outboard Motor

":
Ride the waves with the Wisconsin man who invented the outboard motor used by generations of sportsmen, skiers, and summer-fun seekers in this history for readers in grades 3-5 from our Badger Biographies series.
"

Electa Quinney: Stockbridge Teacher

":
Meet Wisconsin's first public school teacher--a Stockbridge-Munsee Indian woman who opened her school in 1828 to Native and non-Native children alike.
"

Harley and the Davidsons: Motorcycle Legends

":
Ride along through the gritty, true story of the young Wisconsin entrepreneurs whose dream to create the best motorized bicycle--motorcycle--in America moved them from their backyard machine shop into a business empire known worldwide, in this history for readers in grades 3-5 from our Badger Biographies series.
"

Mai Ya's Long Journey

":
Follow the story of Mai Ya Vue, a Hmong girl who fled war in Laos, lived in a refugee camp in Thailand, and resettled in a whole new culture in Wisconsin, in this history for readers in grades 3-5 from our Badger Biographies series.

"
We Will Always Be Here

"
shines a light on powerful and often untold stories from Wisconsin's history, featuring individuals across a wide spectrum of identities and from all corners of the state. Classroom materials available! For grades 9-12.
Summer Camp Kits from Old World Wisconsin
| | |
| --- | --- |
| Enjoy all the fun of a summer camp on your own schedule this year with Old World Wisconsin's NEW Summer Camp Kits. Kits include a camp backpack and activity workbook, two time travel tokens, a buy-one-get-one coupon for admission to Old World Wisconsin and Circus World Museum, and exclusive Wisconsin Historical Society swag. | |
Virtual Summer Camps from the Wisconsin Historical Museum
Explore the virtual summer camps provided by the Wisconsin Historical Museum this year! These live interactive programs will use students' critical thinking skills to solve mysteries related to Wisconsin history. Advance registration is required.
Take a moment and cruise on over to PBS Education this summer! Filled with world-class media, professional development, and classroom tips and tricks, stock your teaching portfolio with some of the great ideas available at PBS Education!
SUPPORT THE WISCONSIN HISTORICAL SOCIETY

| | | | | | | |
| --- | --- | --- | --- | --- | --- | --- |
| |   | |   | |   | |